Notice
: Undefined index: file in
/home/content/a2pewpnaspod04_data05/49/41696149/html/wp-includes/media.php
on line
1380
Greetings and welcome to the KITCO Fiber Optics blog topic dedicated to answering customer questions we receive related to the NAVSEA Fiber Optics (FO) Certification Program. By subscribing to this blog series you will have quick access to an in-depth explanation of the certification related questions you need answering. Some questions are straightforward and some questions are much more complicated with nuances that you might not even have considered. The KITCO personnel contributing to this blog are all subject matter experts on the topic and include our Certified Fiber Optic Instructors who have taught and assisted in certifying over 1000 students in accordance with the applicable NAVSEA certification requirements.
The NAVSEA FO Certification Program can be an extremely difficult topic to fully understand. The "requirements" themselves come from multiple sources with many circular references (see Figure 1). By subscribing to and following this blog you will have access to a content-rich resource on the topic that is NOT available anywhere else. You can become the resident "expert" and go to the resource at your company with correct and timely answers… backed up by factual information coming from the requirements documents directly. We will include paragraph specific references from the applicable documents to make it easy for you to identify where the requirements flow from making it clear what you need to understand in order for you and your company to be requirements compliant.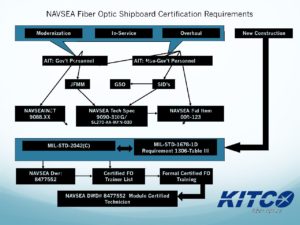 Figure 1: NAVSEA FO Fibers Requirements Flow
The content covered in this blog series will be formatted in a Frequently Asked Questions (FAQ) format. Each article will answer one or more related questions. As we add to the series, you will be able to read through the articles in sequence with the purpose of gaining a thorough understanding of the entire NAVSEA FO certification program OR select a specific FAQ article topic and to go directly to the question you are trying to answer. In most cases, within an article FAQ topic, you will fund subtopic hyperlinks that will direct you to related referenced topic articles for a complete understanding of a question topic area.
Some of the NAVSEA FO certification program FAQ article topics we hope to cover include:
When did the certification requirement become Effective, Who is impacted and how is the requirement invoked? –  A General overview.
Why was the certification requirement implemented? – The need for "Best Practices and Standards compliance".
How is it invoked and does it apply to me? – What are the related requirements documents and how do they related to each other?
Does the NAVSEA FO Certification Program include MIL-STD-2042C content or just MIL-STD-2042B?
What are the training requirements for Installer/Technician and Supervisor/QA personnel?
What Training modules are available and how long is each module?
What is the difference between Supervisor and QA training? Which do I need?
When and how is recertification required? When is the Refresher Training required?
Why come to KFO for training?
The NAVSEA FO Certification Program can be a complicated topic to follow and understand. You and your company will need to make sure you are in compliance with the applicable requirements as invoked. We at KITCO Fiber Optics ask you to subscribe to our blog for the purpose of gaining access to the subject matter experts' answers to the FAQs on the topic.
As we travel this journey together there will be additional FAQs asked and covered by the KFO subject matter experts contributing. If you have specific questions you would like answered that you don't see covered, please send us your questions to Need blog FAQ contact email address. For more information about the NAVSEA FO Certification training available from KITCO please contact: Need training contact email address.
Thank you for subscribing and following our blog series!
For more information on training and certification click here…