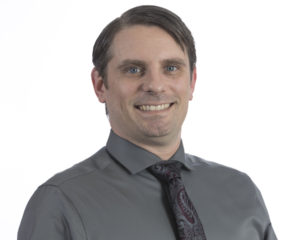 Erin Holden joined KITCO Fiber Optics in 2008 as a Field Services, Senior Field Technician.  Erin has 13 years experience in the telecommunications industry that includes:
Complete Commercial vertical and horizontal passive networks installation, copper and fiber.

DoD shore facility installations; copper and fiber.

DoD afloat installations.

Soft Enterprise systems to include core network management, email services management and maintenance, and analog, digital and VoIP telephony integration. 
In 2011, Erin supported KITCO's expansion efforts and opened their facility in San Diego, California leading the Field Services Installation Segment efforts out west.  In 2013, Erin became a Project Manager and helped expand and bolster KITCO's services footprint.  In 2015, Erin became a Program Manager for services and is now is now KITCO's Manager of Services based out of Virginia Beach.
---