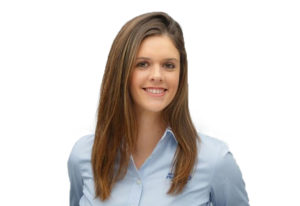 Megan Golian joined KITCO Fiber Optics in 2015 to support a growing west coast presence and manage the fiber optic network integration for the Consolidated Afloat Network and Enterprise Services (CANES) system. Megan has also managed the fiber optic integration of various other weapons and communication systems onboard surface ships and submarines over the years.
Megan's background is in Electronics Engineering. She has previously worked for General Dynamics under the MK-38 division, where she supported the upgrades of MGS MODs for ship self-defense capabilities to enhance the ability to counter High Speed Maneuvering Surface Targets (HSMST). Prior to this, she worked for the United States Coast Guard under the Naval Architecture Maritime Engineering (NAME) sector. It was through her work with the USCG where Megan's interest in the maritime industry was ignited. Her early involvement in design and integration engineering for CG cutters provided her with the foundation and understanding for communication systems and the ability to establish design connectivity between ship and shore.
Megan continues to support C4I integration, and is responsible for the initiation, execution, and completion for all fiber optic installation services on the west coast. Megan is actively working towards her Master's degree in Cyber Security at the University of San Diego. Through her involvement with the Port of San Diego Ship Repair Association and its Security Committee, Megan hopes to assimilate her education with new industry security requirements and endeavors at KITCO.
---