Get the current Training Brochure
2022-2224 Training Brochure
---
As of January 1, 2018, NAVSEA certification is mandatory training for any person that is currently or has the potential to perform Navy Shipboard fiber optics installation.
Click on the links below for our training schedules east and west coast, registration and our informative brochure. All our trainers are certified and approved by NAVSEA.
---
Flexible Fiber Optics Certification Training…
KITCO can train your people in YOUR facilities! Call us at (866) 643-5220 to schedule your class now!
---
BISCI Continuing Education Credits
Effective 5/8/2019, BISCI recognizes the following courses for Continuing Education Credits (CECs):
6000-2250 – NAVSEA Shipboard Termination and Testing – 36 CECs
6000-1300 – SAE Aviation Connector Course – 36 CECs
6000-1050 – ETA Certified Technician – 36 CECs
6000-2150 – NAVSEA Fiber Optic Installer Q/A – 74 CECs
CECs are issued upon request.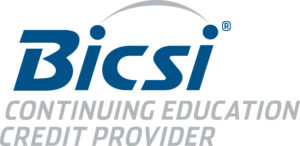 ---
We now offer…
the ETA Commercial Installer certification test for those students who attend the NAVSEA 6000-2150 Installer/QA course. Test is optional at a cost of $150 for each student taking it. This certification will allow the technician  to not only work on Navy ships and submarines but also anywhere in the commercial sector.
---
Certification Course Details
NAVSEAAviation/AerospaceGeneral CableElectronic Technicians AssociationCopper Training
---
Class Schedules / Course Registration
East Coast Schedule 2022
West Coast Schedule 2022
Course Registration
Training Brochure
---
Register for Training
---
Questions? Call Us! (866) 643-5220
---
---

Connectivity Delivered
DCAA Approved Accounting System