---
Optical Fiber – designed by the experts…refined by experience.
Over 20 years ago, KITCO was established to provide the tools needed for testing and terminating optical fiber. We created kits (hence the KITCO name) that bundled everything necessary for proper termination. As it turned out, there wasn't much of a demand for kits that no one knew how to use!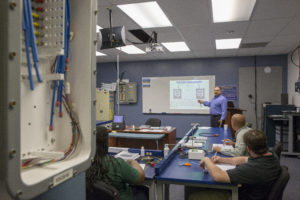 Training was born out of necessity. By providing expert training on fiber optic termination, our products business grew to meet the demand in the field.
As part of your full connectivity solution, we have the kits to provide you with all the tools you need for proper termination of fiber optics. Whether you are a seasoned technician looking for consumables, newly certified for shipboard work, or need a new tool for a specialized job, we have been there and already bundled it for you.
But wait, there's more!
All kitting aside – sorry, we couldn't help ourselves – we are serious about being your full connectivity solution. Once your fiber system is installed you will need to test it. KITCO is QPL'd to make all of the Measurement Quality Jumpers (MQJs) specified on NAVSEA DWG 6877804.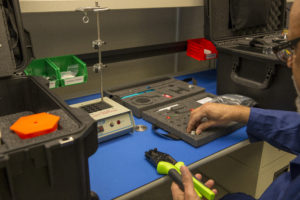 Do you need to cover a longer span? We are also your Pier side Connection experts certified to supply the umbilical assemblies described in drawing 7325759. In fact, with our world-class avionics and shipboard cable labs, we can supply the fiber optic cable assemblies for any system.
Kitting, and Cables, and Spares!
Do you already have a 687281, 6872813, or 7085185 termination kit, but "misplaced" your ASIRT on your last job? Did you run out of purple paper and not sure what to requisition? Was a rack damaged and you need to replace a couple dozen STs? No worries!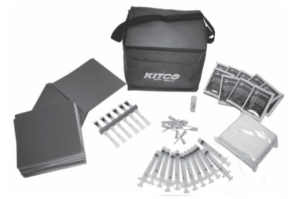 Our sales staff has almost the same hands-on knowledge as our field techs. Whether you are resupplying your own kit or need to spec out a job, we are here to make sure you have all of the tools, components, consumables and test equipment to get the job done right.
---
Give us a call…757-518-8100
Our friendly, knowledgeable staff are standing by to help you find the right solution for your fiber optic termination needs.
---

 Connectivity Delivered
DCAA Approved Accounting System