Performance is the objective…business is the result
KITCO's Technical Services Team was a logical outgrowth to our industry training expertise and now sets the standard for fiber optic connectivity support. Our highly skilled team can troubleshoot, terminate, splice and test fiber optic applications from conventional to Blown Optical Fiber (BOF).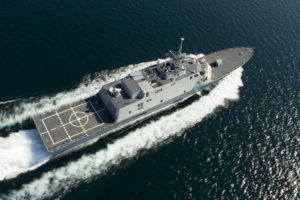 As of March 2016, our technicians have completed all eight modules of the NAVSEA 8477552A, Navy Shipboard Fiber Optic Training Certification Program. KITCO's Technical Service Team is prepared to respond to your fiber optic requirements anytime, anywhere. We rapidly provide the best solutions for overcoming system problems or delays.
We provide some of the nation's largest defense contractors and government agencies with quality on-site termination and testing support. Our professionally managed and fully certified staff has both the experience and ability to deliver the highest quality fiber optic installations.
Our significant experience in the field allows us to perform scheduled jobs under contract as well as to respond to any emergency situations that may arise. We offer a wealth of knowledge and state-of-the-art termination and test equipment to go along with our technical service project managers and technicians. We believe doing the job correctly the first time will not only reinforce our excellent reputation but augment the value offered to our customer by consistently meeting both time and budget constraints.

Connectivity Delivered
DCAA Approved Accounting System