FOR IMMEDIATE RELEASE
KITCO Has Moved!
KITCO Fiber Optics is pleased to announce that we have relocated to a new 26,000ft facility at 1151 Azalea Garden Rd. Norfolk, VA 23502. The interior has been completely remodeled to make it the ideal space for growth.  We have ta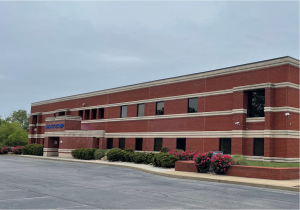 ken the opportunity to optimize the layout for our production and services departments including an increase to three specialized Navy fiber optic certified training rooms. Please stop by and look for more announcements about our upcoming open house!
"In KITCO Fiber Optics' 25th year, it is fitting that we are expanding to a much larger footprint to support continued growth. I couldn't be prouder of this monumental accomplishment by the KITCO team and excited to be part of such historic success. KITCO's future looks very bright!" Dan Morris, KITCO Vice President, and part of the founding leadership team.
KITCO Fiber Optics is the gold standard in supporting all the warfighter's connectivity needs, with installation tools, cable assemblies, test equipment kits, training, and technical services. For more information, please contact us at:
Sales: sales@kitcofo.com    Technical Support: technical@kitcofo.com